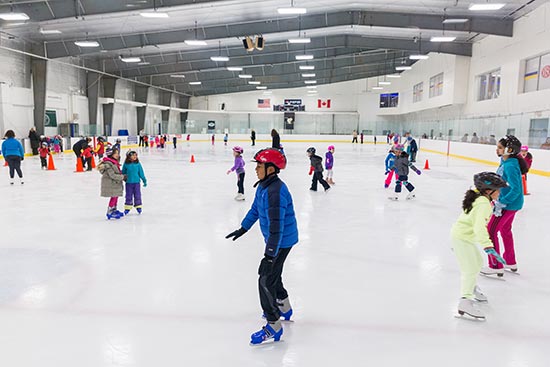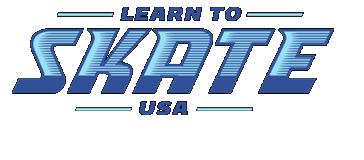 When it comes to ice skating, Twin Rinks has it all. We offer more classes for all ages and skill levels, and more value, than any facility in the area!
The Twin Rinks difference:
One of the largest U.S. Figure Skating®

Learn To Skate USA

programs in the U.S.

Taught by the only fully certified professional coaching staff in New England.

Our

value pricing

includes rental skates and supervised practice time with every lesson.

Watch your child have fun, build confidence, and master new skills from the comfort and warmth of our lobby, café, or full-service restaurant.

Students mark progress with certificates every cycle!
Have fun. Stay fit. Build confidence and a lifelong love of skating!
REGISTER TODAY FOR SUMMER 2018 CLASSES!
Cycle 1: July 2 – July 27, 2018*
Cycle 2: July 30 – August 24, 2018
*No classes on Wednesday, July 4th
2018 Learn to Skate Summer Schedule
DAY

TIME

CLASSES OFFERED

MONDAY/WEDNESDAY/FRIDAY
3 DAYS/WEEK

10:20-11:20AM

SNOWPLOW SAM; BASIC 1-6; TEENS

TUESDAY/THURSDAY
2 DAYS/WEEK

10:20-11:20AM

SNOWPLOW SAM; BASIC 1-6; TEENS
Click here to register on-line
*Students must pay a $17 annual membership fee for U.S. Figure Skating's LEARN TO SKATE USA® program. Click here for more information about this internationally recognized skating curriculum.
OUR SUMMER PROGRAM

Snowplow Sam 1–4 (ages 3 to 5)

Youngsters have fun learning basic skating skills (including backward skating, one-foot glides, and curves) in an age-appropriate way before moving on to the Basic Skills curriculum or ice hockey classes.

Basic 1–6

Pre-Freestyle

(ages 6 to 17)

Master basic through more difficult skills, learning correct technique and building confidence. Completion of Basic 6 prepares skaters for Pre-Freestyle (Pre-Free), with greater emphasis on the control, speed, and agility needed for a more serious figure skating program.
OUR GROUP SKATING CLASSES ARE TAUGHT
BY THE AREA'S MOST QUALIFIED COACHES!
Beginners learn correct skating technique — forward and backward stroking and glides, stops, turns — while having fun and building confidence.

Intermediate skaters progress to edges, crossovers, one-foot turns, and beginning jumps and spins, while improving control and speed.

Children receive certificates to mark their progress through the nationally recognized U.S. Figure Skating Learn To Skate USA® curriculum, which includes classes tailored to aspiring hockey players and synchronized skaters.
WHAT TO WEAR:
Warm, comfortable clothes that allow for easy movement are best for skating classes. Layering will help a skater stay warm and adjust if they work up a sweat. Safety is a priority for us, so here are some clothing requirements and suggestions for skating classes.

Visit

WESCO Sports Center

at

Twin Rinks

for a great selection of recreational, hockey, and figure skates; hockey and skating helmets; a complete line of hockey equipment; and other hockey and figure skating apparel for champions and rising stars alike!
Helmets

are required for all Snowplow Sam, Basic 1-3 through age 9,

Any well-fitting helmet is acceptable. For safety and protection, hockey helmets with face mask are best, especially for the youngest skaters; skating and ski helmets are very good; and bike helmets are adequate.
Gloves or mittens

are required for all students age 17 and under, and strongly recommended for adults. They provide both warmth and safety.
Snow pants, long pants, athletic pants, leggings, or tights (with skating dress, skirt, or leotard).

For safety and ease of movement, pants should not fall below the heel of the skate or drag on the ground. Young children often prefer snow pants, which make them feel padded and dry. Shorts are not permitted unless worn over tights or leggings.
Thin to medium-weight high socks or tights.

Skates should fit snugly, so thick socks are not recommended. Socks should come up higher than the top of the skate boot, to prevent the skate from rubbing against the leg. Tights are a great choice for girls, either under pants or with a skating dress, skirt, or leotard.
Jacket, fleece, sweater, sweatshirt, and/or long sleeve shirt.

Think layers! Skaters can always remove a layer if they are too warm during class or practice time.